Skip to Content
Bathroom Remodels in San Diego, CA
The next time you embark on a remodeling project, we encourage you to keep Granite Gallery Enterprises, Inc in mind. We have years of experience and a wealth of knowledge at our disposal. Our expertise enables us to discover what our customers want from their kitchen or bathroom and implement a plan to give them what they desire most. No matter what kind of project you're starting, you can trust our impeccable reputation for kitchen remodels, tile installation, and bathroom remodels in San Diego, CA.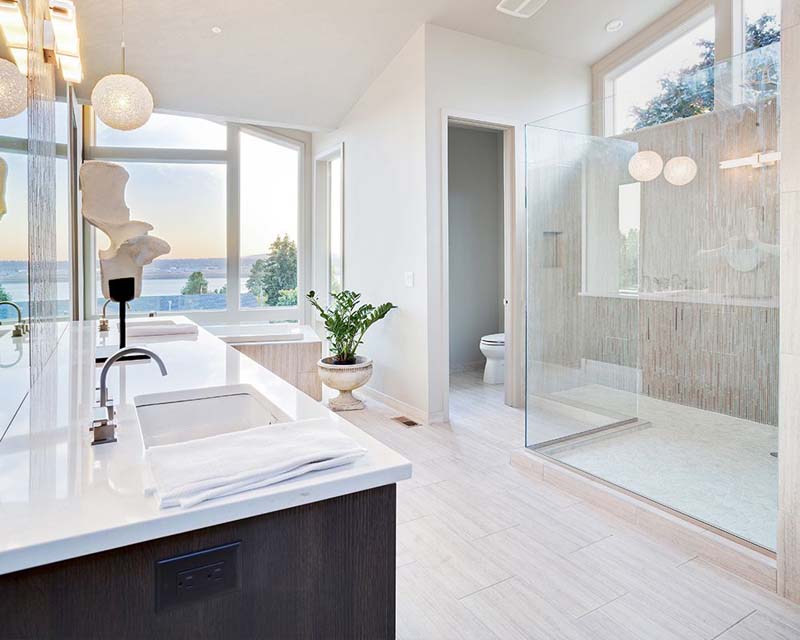 Bathroom Remodels Are a Great Way to Enhance Your Home
In addition to embarking on kitchen remodeling projects, our team can assist you during the process of transforming a bathroom. Everything is on the table when you work with us. Do you want a walk-in shower? We can help with that. Do you have a specific vision for the tiling? We're confident you'll find something in the plethora of choices available to you. Most importantly, we use your imagination to guide us as we help you through the project.
High-End Kitchen Remodels
At Granite Gallery Enterprises, Inc, we believe everyone deserves an upscale kitchen. Fortunately, where there is a dream, there's a reality. Our team specializes in taking our customers' vision and applying them to achieve results. Whether you are making wholesale changes to the kitchen or you're installing a new backsplash and counters, our team can help. Redoing your kitchen is a fantastic choice because it enhances your enjoyment of your home while boosting your home's value.
High-Quality Tile Installation
Tile is a fixture in bathrooms for a good reason – but you can put it anywhere. We have a vast range of tile choices for you to select from, and each stands firm in the face of our rigorous standards. Because we know each customer has their unique sensibility, we want to ensure they have plenty to choose from. Our collections include everything from the ornate to the understated. We're confident you'll finding something for your bathroom or kitchen.
We Can't Wait to Start Your Project Today
We prize our customers above all else and work tirelessly on their behalf. No matter what you need, you can rely on our team to deliver the goods. We have a wide range of countertop and tile styles and patterns available, ensuring you do not have to sacrifice your vision to complete your project. Our team is here and waiting, and we are beyond excited to get started on your project.
Contact Us Today for a Free Quote
Contact Us Today Schedule an Appointment