Skip to Content
Kitchen Remodels in San Diego, CA
At Granite Gallery Enterprises, Inc, we take pride in our ability to take our customers' visions and make them a reality. We believe every homeowner deserves a home they can be proud of, so we catered our services to improving households – one kitchen at a time. If you are embarking on a kitchen remodel in San Diego, CA, you can trust our experts. Whether you feel the kitchen is too small or doesn't utilize space well, it doesn't matter. Our team will rectify the issue and transform your kitchen into an oasis you can enjoy for years to come.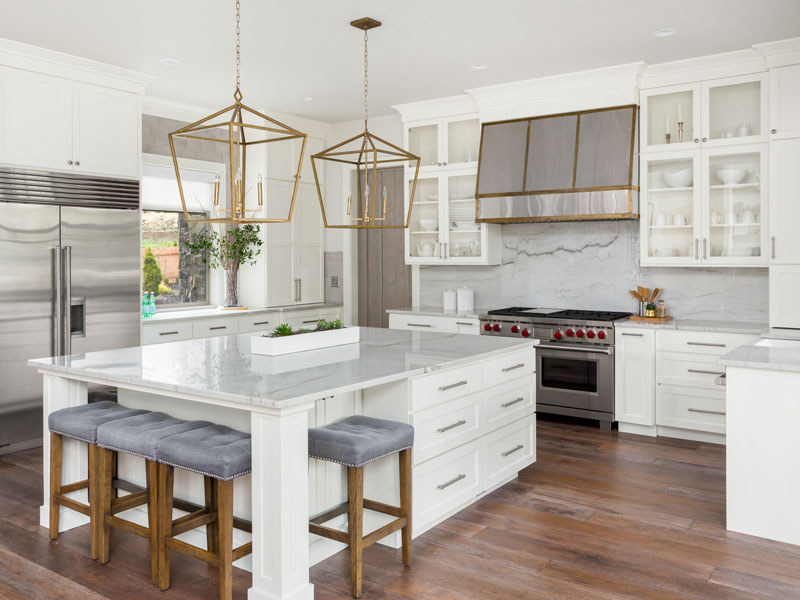 Transform Your Kitchen Into a Haven
The kitchen is a gathering point in any home. It's where memories are made on Thanksgiving and where Christmas morning bacon is sizzled. You should love using a room that gets so much use. Unfortunately, many homeowners do not love their kitchen. Instead, they trudge through the day and dream of a better future. Stop dreaming and get in touch with Granite Gallery Enterprises, Inc. We perform wholesale kitchen remodels that transform humdrum kitchens into something extraordinary. We have a variety of options available, including travertine floors, quartz countertops, and mosaic backsplashes. Anything is possible when you work with our team. You can trust that we have the most trusted and best quality products designed to ensure maximum customer satisfaction.
How to Cut Costs During a Kitchen Remodel
Everything from poring through backsplashes to choosing your countertop material is exciting when you work with Granite Gallery Enterprises, Inc. But there are some common-sense things you can do during the process to save time and money. For instance, you can keep the same layout as before and not move the dishwasher, stove, or refrigerator. Doing so keeps the plumbing and electrical elements as they were. You wouldn't believe the difference new flooring, countertops, and backsplashes can make on the same layout.
We Can't Wait to Redesign Your Kitchen
We want you to feel comfortable working with us on your next project. We have years of experience working on kitchen remodels, and our team is thrilled to work with you on your next project. Our team is enthusiastic about kitchen design, and we combine our enthusiasm with expertise. We know what works and what doesn't. Our team members understand which kinds of countertops combine well with specific backsplashes or flooring and how to maximize your space. Whether you need a more workable space or engaging in a full-scale remodel, you can count on Granite Gallery Enterprises, Inc to help you.
Contact Us Today for a Free Quote
Contact Us Today Schedule an Appointment