Skip to Content
Bathroom Remodels in San Diego, CA
At Granite Gallery Enterprises, Inc, we strive to deliver quality along with exceptional customer service. We understand that our customers want to enhance their homes, and we know how to do that for them. Our company provides bathroom remodels to San Diego, CA customers looking to improve their home's resale value and discover new avenues to comfort. Bathroom designs have to fit functionality into a small space. Our professionals understand how to balance beautiful design with functionality to take advantage of your space – regardless of the size of your bathroom. Our specialty lies in our ability to adjust to the circumstances and deliver high-quality design – time after time.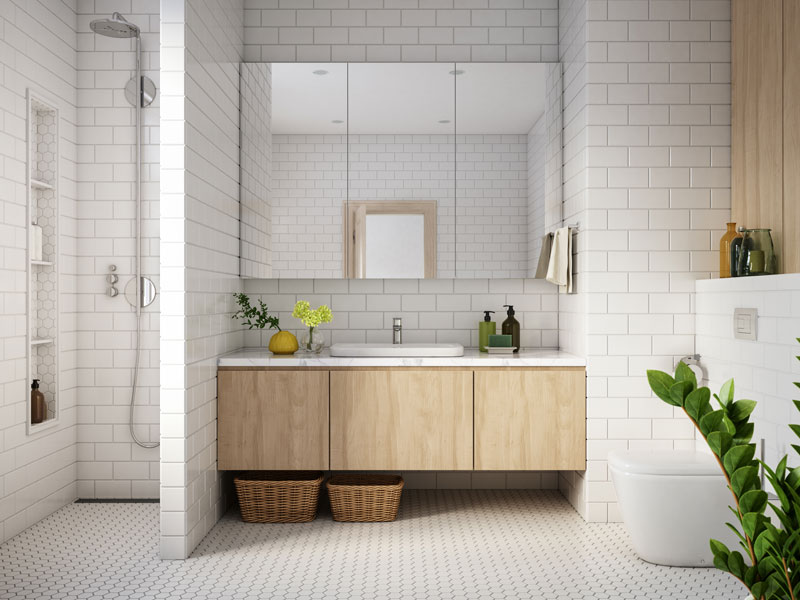 Tips on How to Maximize Your Bathroom's Potential
You are going to have a wide array of accurately designed choices when it comes to your bathroom remodeling project. It can be easy to become overwhelmed. But that's what we are here for. We ensure customer satisfaction through a combination of most trusted customer service and the best quality product. We have years of experience designing bathrooms for maximum functionality and attractiveness. We know how to maximize the potential of any bathroom by utilizing a range of techniques. Our wide array of tile options, for example, gives us a range of options from which to start and complete your project. When it comes to design, we can offer a range of tips. For instance, your toilet is essential. But it shouldn't be the centerpiece of the room. Place it somewhere where it is not the first thing you see when you open the door. Emphasize accent lighting to create an atmosphere. Incorporate plenty of storage space to allow for a clean room at all times. Lastly, and perhaps most importantly, make sure you get the floor right. We have plenty of tile options.
The Benefits of a Bathroom Remodel
Granite Gallery Enterprises, Inc has years of experience performing bathroom remodels throughout our service area. Our customers trust us because of our expertise. They know we can take their project from the conceptual stage to completion with minimal disruption. We encourage you to think about how you can improve your home – starting with the bathroom. There are numerous benefits to remodeling this room in your house, including increased home value, enhanced comfort, and reduced clutter.
Contact Us Today for a Free Quote
Contact Us Today Schedule an Appointment